So I am two months away from being a happily married man… exciting! So much to do, so much to see, and so much to decide upon in the next 67 days. I am extremely fortunate that I did not face the challenging task of picking the perfect photographer. There are so many talented photographers in Northern California, that I could have spent a month looking for the right person. Thank goodness for my friend Jessica Moores, from Stout Photography. We rock weddings together for some of her ( lucky!) brides, and now it's MY turn to be the client! She's the perfect fit since she knows my style, my quirky personality, and my love of all things photo. Jessica is going to shoot my wedding at The Firehouse, and we started off with a tasty engagement session at a secret location…which required a lil bit of trespassing. Thats right, I broke the law for good pictures. I know my brides will do the same =) And now, without further ado, photos stolen shamelessly from her blog: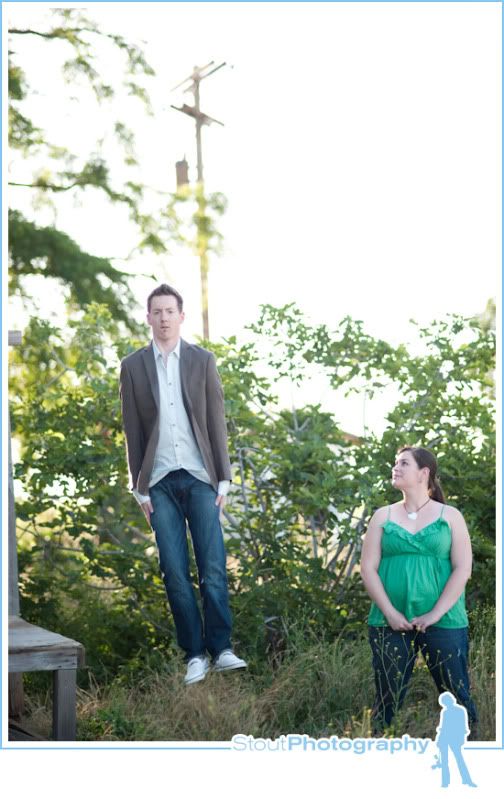 Yes, my other eye was totally open so I could watch a massive train fly be me like 5 feet away… that was so awesome. Jenny, on the other hand, had a kung fu grip on me cause she was scared stiff!

…and this is only Part 1…. Part 2 will embrace the city kid portion of our souls. Head on over to her blog to see more!
Thanks Jess!
Much<3, Dave